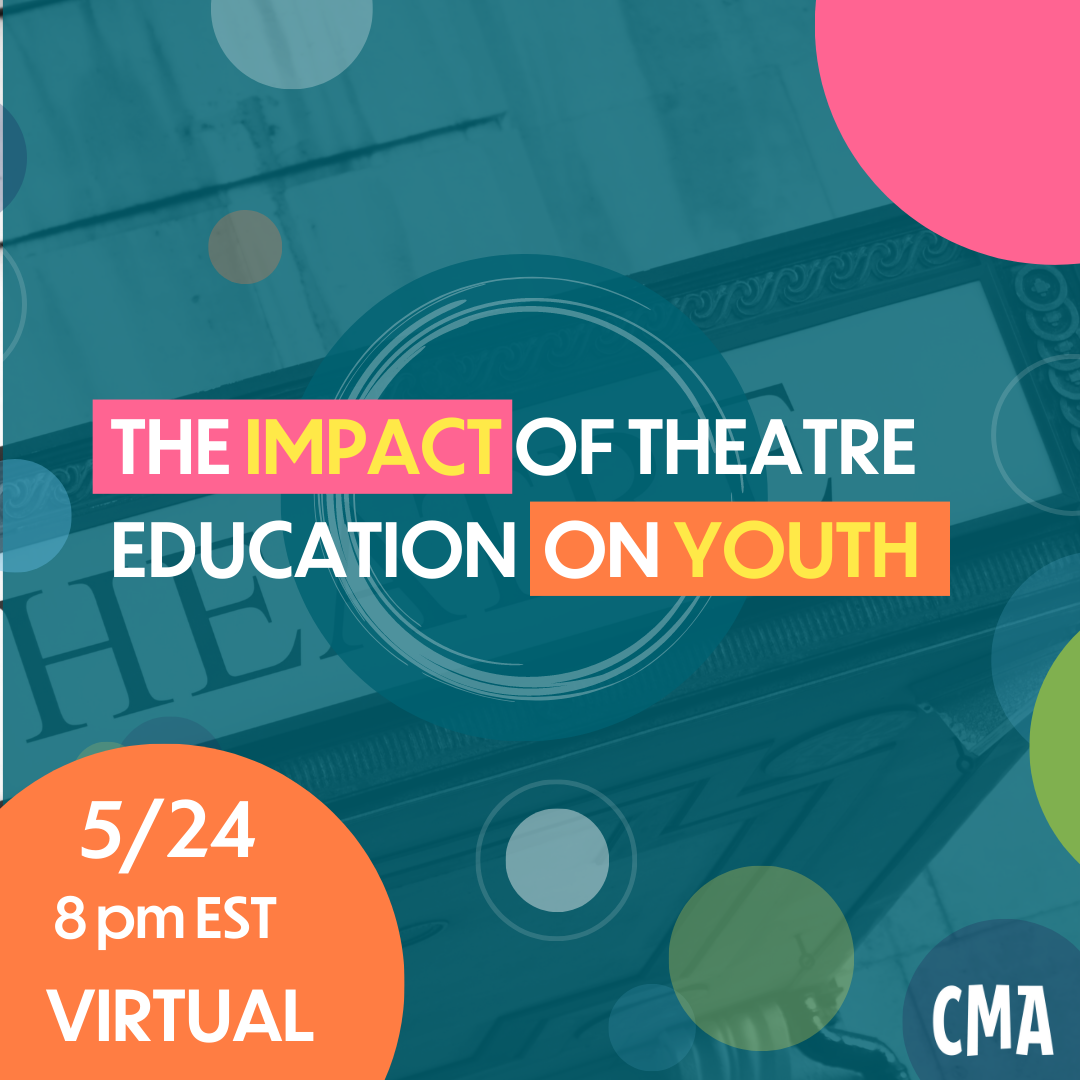 Date
May 24 2023
Expired!
Time
5PM PST/8 PM EST
5:00 pm - 6:00 pm
The Impact of Theatre Education on Youth
Join us on Wednesday, May 24th as we discuss the return of in-person theatre education and live arts programming for our youth! We will sit down with theatre educators and industry experts Lauren Chapman, David Montgomery, and Terri Seggio to explore keys ways that theatrical experiences can impact children, discuss strategies to successfully market theatrical programs to parents and kids, and discover some key ways that theatre educators can help their students' development.
The event is in our Screening Room.