Kaitlin Obernauer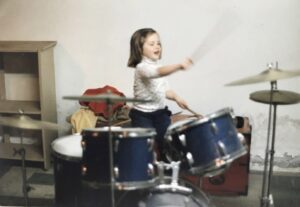 Kaitlin Obernauer is passionate about all things KID – and has been a nanny, a teacher, a product developer, a corporate executive and start up hustler – creating and developing products that make the world a more fun and colorful place.
Joining Viacom in 2005 as the Coordinator of Music and Talent, she managed the production, release and retail marketing of music of mega-brands SpongeBob SquarePants, Dora the Explorer, Big Time Rush, Miranda Cosgrove and others. These albums have achieved industry recognition holding the number-one spot on iTunes and Billboard charts, achieving gold album status and winning numerous industry awards.
In 2010, Kaitlin moved to the marketing team at Nickelodeon. As the Manager of Brand Marketing and Strategy, she was responsible for developing and executing the on and off-channel marketing campaigns of Nickelodeon's new series, TV movies launches, pro-social initiatives and events, including the Kids' Choice Awards and iCarly.
In 2013, Kaitlin stepped into an expanded marketing role as the Director Content Distribution and Marketing at Viacom. In this role, she managed the development and execution of an innovative marketing strategy across the Viacom portfolio to secure distribution, drive distributor and Viacom revenues, and increase exposure for the Viacom Media Networks Brands.
Prior to her experience at Viacom, Kaitlin worked as a Research Associate at Lexia Learning on the research and development of software for classroom use.
Currently Kaitlin heads Business Development and Marketing for Rock Hill Media Ventures. Founded by Keith Dawkins, Rock Hill Media Ventures is a New York-based media company that incubates, curates and cultivates ideas for mass consumption. The company focuses on the areas of media/entertainment, sports and social impact. Rock Hill Media Ventures also makes a concentrated effort to work with diverse and up-and-coming creative talent as well as organizations that share our values and how we look at the world.
Passionate about education and what it can lead to, Kaitlin is a mentor with the Teak Fellowship, an organization dedicated to supporting New York City students from low-income families gain admission to and succeed at top high schools and colleges. She is also an active supporter of Student Sponsor Partners and the Fountain House, of New York. Kaitlin holds a bachelor's degree from Yale University in Cultural Anthropology. Originally from Essex, Massachusetts, Kaitlin currently resides in New York City.